Profile
About Avleen Khokhar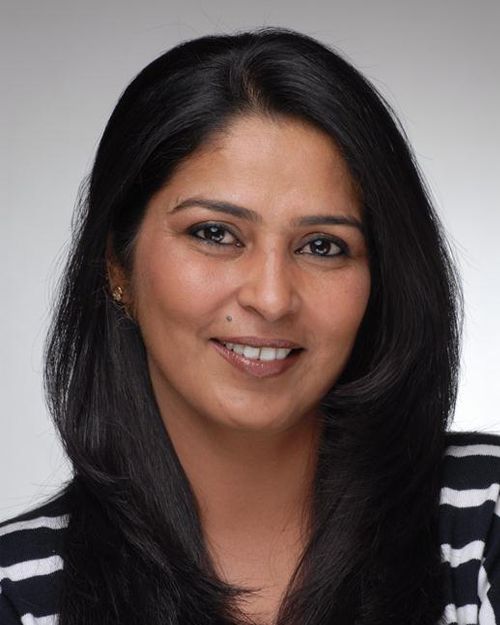 Avleen Khokhar is an internationally acclaimed cosmetologist and Makeup Expert. She is an Educator, Mentor, Social Activist, Neuro Linguistic Master Practioner, Aura Reader Hynpo therapist and a Life Coach with an industry experience of more than two decades. She is an edge above other beauty and cosmetologists because of her immense exposure and in depth knowledge of the beauty industry integrated with holistic approach. More importantly, she is a great human being and an epitome of achievement and devotion.
Make up & hair designer
Her make-up has graced famous Indian actors' faces like Preeti Zinta, Shweta Tiwari, Simmi Grewal, Ishsita Arun, Isha Sharvani, Runa Laila, Divya Dutta and Preeti Jhangiyani Her initial experience includes an 11 years stint with Hindustan Unilever network (India's top cosmetic company) as expert Beauty Consultant on their panel. She has also worked with JAFRA USA, Revlon, Kryolan, Marc, VLCC, Naturence & Make Up Studio training center (ANBOS Assessor in India).
Jury & Chief Mentor
Today, she is one of the most recognized and revered name in the
Beauty and fashion business and has been on panels of various Beauty Pagents as JUDGE AND CHIEF MENTOR. Avleen is also consultant & chief mentor for FEM MISS NORTH INDIA PRINCESS 2014/15/16 pageant & Dabur Vatika Miss Naturals 2016.The property is owned by Amar Ujala Group of Publications.
Educator & Academician
She has excelled and carved a niche in the field of beauty industry because of her inherited qualities of honesty and hard work. As an educator and industry expert, she has conducted more than 8000 educational seminars & workshops across India for professionals and Beauty Brands. She has done various exchange programs with international beauty academies on Indian Brides.
She has been a Faculty Member (Associate Professor) at Pearl Academy of Fashion for one year diploma program FMM (Designed by London College of Fashion). 2004-2009 & 2013-2015.
Avleen is on panel as training consultant (skin care) with Skyn Pro Naturals by Bellezimo cosmetics, an associate company of Merico Limited, since 2015.
She is also on panel as consultant expert with Dabur India ltd from 2015 till date.
Awards & Recognitions
She has been awarded as "Best Bridal Artist in Lakme Fashion Week"; "Woman Achievement Award" by AIAC; "Mahila Mangal Woman Achievers Award"; Aaj ki Delhi award of excellence, "Inspiring Woman Achiever Award, Woman of Substance Awad"; "Ideal womaniya national award 2018 by nrityanshi group jaipur"; "Woman with spirit award 2018 by heart and soul group"; "Shakti Achievement Award 2017 by 10th National Excellence Award 2017"; "AIAC honour by Bollywood actor Raza Murad"; "Woman of spirit award 2017 by heart and soul group"; "Visionary woman of year 2017 by life of vision foundation" for her contribution in the field of education for beauty & wellness industry are a few among the piles of awards under her kitty. She has also been conferred with "Great Icon Of India award".
Editor & Lecturer
She has worked as Editor in chief with IS2:Innovation.Style.Substance (Monthly beauty and life style magazine by Starla Exposition, a sister concern of Amar Ujala.)
Holistic approach
Avleen khokhar is also a well known mind therapist & counselor. She is recognized for her accurate readings, gesture and facial analysis. With an exceptional knowledge in the field of numerology, aura reading, NLP, hypnosis and psychology, she is helping individuals in solving their problems by giving them counseling, affirmations & mind therapies. She has done a research in psychosomatic diseases' & endocrine system correlation.
Beauty Blog
She runs a health, wellness and beauty blog by the name of AURRA by AVLEEN. She is a regular columnist with leading fashion magazine and brands and has innovated a program to reframe your mind set and thought process named Beauty, Mind and Soul, which is running successfully all across India.
She is a dynamic multi-faceted personality who has carved a name & fame for herself with determination and passion and has reached the pinnacle of success in the beauty & health Industry.