Airbrush Makeup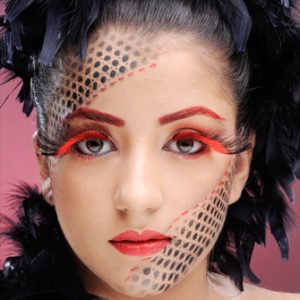 Airbrush makeup provides flawless coverage by minimizing skin imperfections while giving skin a beautifully natural finished looking result. It is water resistant and will last for up to fourteen hours or more.
A spray that mists out foundation that suddenly makes your skin seem flawless. It's actually thousands of tiny little dots so your skin glows through. It's never a heavy or cakey finish or texture. It is as natural as you want with unbelievable coverage. It sets on top of your skin and fills in any flaws, instead of accentuating them. Airbrush make-up is silicone based, non-toxic and hypoallergenic. It's also hygienic than using sponges or other make-up applicators that germs can be attracted to.
Airbrush makeup is exceptionally lightweight. Most customers feel as if they aren't even wearing makeup.