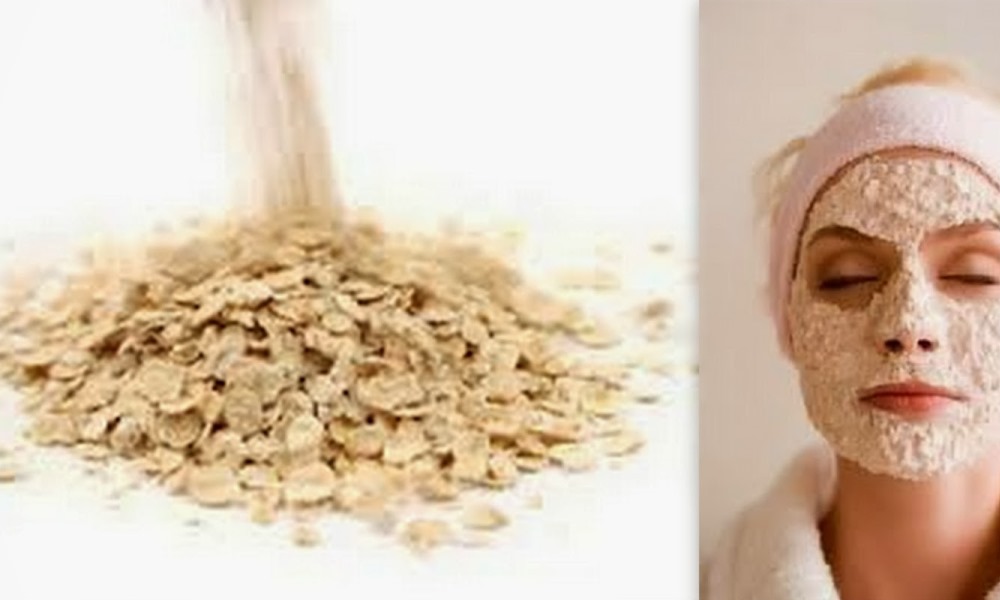 Oatmeal is a very gentle exfoliant, so it's perfect for sensitive skin. It is a natural anti-inflammatory and have moisturizing properties. Oats can effectively absorb and remove the dirt and impurities from skin surface.
Mix finely ground oatmeal with honey or you can also use yogurt or buttermilk. Scrub on your face in a circular motion, let sit for 15-30 minutes, rinse, wash as usual.
Some people love using baking soda, as a gentle facial exfoliator, but it's recommended to combine it with the oatmeal.
Mix oatmeal with baking soda in equal proportions. Add a little bit of warm water and leave the mix for 5 minutes in a bowl, until it turns into a soft paste.
Gently massage your face with this natural facial scrub, avoiding the eye area. Rinse your face with warm and then, cold water.